Men's Senior Softball leagues dedicated to sportsmanship and fun



The following two documents describe what the city ask us to do in order to start the leagues again. All players who want to play must sign the waiver by city known as a Player contract before they can play.

Recommendations for Social Distancing

There will be a "no-contact, no-handshake policy" to be observed at every level of the organization until further notice. This includes all physical contact and extends to customary game-related activities, such as post-game handshakes between members of opposing teams.

Instead, players and coaches should verbally "good game" without shaking hands, high-fiving and fist-bumping.

Players will be expected to maintain social distancing before and after the game and during the game when possible.

Managers will be responsible for keeping any sick players or players in quarantine off the field (They should be home).

Keep 6 feet of distance in and out of dugout. Players should separate and in most cases be in and out of the dugout on the outside of the field fences to maintain space.

Players will NOT be allowed to spread out on the field of play because of the inherent danger of being hit by a foul ball.

Teams entering the field for their game should wait until the team from prior game has left the field.

The team leaving the dugout will need to police the dugout and get rid of trash, especially empty drinking containers.

We encourage players to wear masks when in the dugouts during the game.

Any gatherings of teams or players before or after games will need to follow personal distancing recommendations of being 6 feet apart.

We appreciate your cooperation in following these new procedures as we work together to maintain the highest health and safety standards.

Team Roster/Player Contract

1. Waiver and Release of Liability (injury to myself or to my personal property)

In consideration of acceptance of this entry I, myself, my heirs, successors, and assigns, waive any and all claims and hold harmless Corpus Christi Senior Softball Association (CCSSA), its board of directors, Senior Softball USA, City, and County, their agents or employees, and Team Sponsors from and against any and all loss liability, charges and expenses (including attorney's fees) and causes of action of whatsoever character which may arise by travel to and from, and participation in CCSSA from Jan. 1 – Dec. 31, 2020.

By signing below I expressly agree that this waiver and release is intended to be as broad and inclusive as permitted by law and that if any portion of this waiver and release is held to be invalid by a court or other tier of fact, the remainder shall continue in full legal force and effect.

2. Hold harmless (injury to others or to other property)

I will indemnify and hold harmless Corpus Christi Senior Softball Association, Senior Softball USA and Sponsors from any loss or liability (bodily injuries, illness, or death, and/or for damage to property, including the loss of use thereof) which results or is alleged to have resulted from my participation in this event.

3. Player responsibility for procuring insurance

I am fully aware that Corpus Christi Senior Softball Association and Senior Softball-USA, carry no medical insurance for any participants and that I am solely responsible for securing my own insurance.

4. Assumption of Risk

I am fully aware of the inherent risks and hazards in connection with my participation in any CCSSA game or tournament, including injury, illness, disability, and death. I understand the risk includes the exposure to or contraction of communicable diseases, including but not limited to COVID-19. I VOLUNTARILY ASSUME THE RISK OF ANY INJURIES OR ILLNESS, REGARDLESS OF THE SEVERITY, AND INCLUDING DEATH that I may incur to myself and all risk of damage to or loss of property which may occur as a result of my participation. I understand that this assumption of risk includes, without limitation, risks associated with (1) maintenance of condition of the playing field, (2) the condition of accessories thereto, (backdrops, fences, irrigation facilities, bases, mounds, bat racks, balls, bleachers, and dugouts).

I recognize that I am solely responsible for my decisions to participate in any game in this Corpus Christi Senior Softball Association.

5. Softball Skills

I am familiar with the skills required to participate in the League presented by Corpus Christi Senior Softball Association, and Senior Softball-USA, (including batting, running, and throwing) and have satisfied myself that I am proficient in these skills.

6. Health

I am in good health and have no physical conditions that would prevent me from participating in

CCSSA and Senior Softball-USA.

I have read and understood all the provisions contained in this Team Roster/Player Contract, I understand that I have given up substantial rights by signing it, and I sign it freely and voluntarily.
Our Sponsors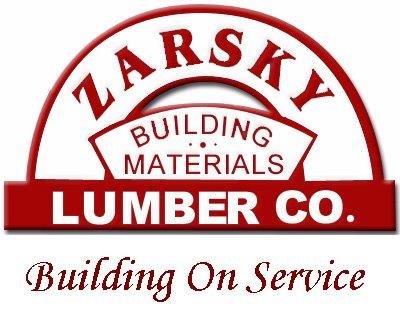 League Champions
Year
Session
TeamName
2022
50
Spring
Team Blast
2022
50
Summer
Fully Loaded
2021
50
Fall
Freaks
2022
55
Spring
Team Blast
2022
55
Summer
Team Blast
2021
55
Fall
Reds
2022
60
Spring
Armadillos
2022
60
Summer
Armadillos
2021
60
Fall
Zarsky Lumber
2022
65
Spring
Armadillos
2022
65
Summer
Armadillos
2021
65
Fall
Armadillos
2022
70
Spring
Zarsky Lumber
2021
70
Summer
Sharks
2021
70
Fall
Sharks
Softball Leagues
50 years plus Commissioner Don Hodges

Specific Teams player eligible 49th birthday

55 years plus Commissioner Ken Montagna and Donnie Grant

Draft league - Teams are chosen in a round robin draft. Player eligible 54th birthday

60 years plus Commissioner Ron Sanders

Draft league - Teams are chosen in a round robin draft. Player eligible 59th birthday

65 years plus Commissioner Eddie Flores

Draft league - Teams are chosen in a round robin draft. Player eligible 65th birthday
The 50 year old leagues are set by organized teams while the 55, 60 and 65 aged leagues draft players to comprise the teams. To join one of the teams in the 50 league, a new player would have his name submitted to the teams for consideration. To join one of the 60 or 65 teams, a new player would have his name submitted to the league and would then automatically assigned to a team. All the leagues are competitive. There are typically 11 to 14 players per team and the number of teams per league varies from 4 to 6. If interested in joining one or more leagues, click the Join link at the top of this page.
Download Score Board Remote Controller Instructions

Add this site to your home screen your phone
Add this site to your home screen on iPhone Add this site to your home screen on andriod Add this site to your home screen on both iPhone and andriod